Summer With Central
Sing, splash, celebrate Shabbat, and explore the great outdoors with Camp Central, Central Tots, and Summer Shabbat Central, Central's unique summer programs for our littlest learners and their families.
Spots are limited—registration is first come, first served, and members will receive priority. Once a class is filled, we will start a wait list. These programs are open to both members and nonmembers.
---
Camp Central
For children ages 2.5–5
Camp Central is a day camp for preschool aged children that provides a variety of opportunities for discovery and growth. Under the warm, nurturing care of our experienced counselors, children will engage in a multi-sensory exploration of teva (nature), waterplay, science, art, movement, cooking, and music. We celebrate Shabbat and learn Jewish values as children deepen their connection to their Jewish identity. Each week is brimming with special guests, theme days, and unique programs that bring a taste of big-kid day camp to our community house. Through our commitment to community-building and creating a safe space for all children, our seven-week long program promotes independence and self-esteem as they plant the seeds to long-lasting friendships.
---
Camp Central FAQs
---
What ages does Camp Central serve?
Camp Central is a drop-off program for children between 2–5 years old. Younger children, including children not yet enrolled in nursery school are encouraged to check out Central Tots programming.
---
What day does Camp Central begin and for how long does it run?
Camp Central begins on June 28 and runs through August 13 for a total of seven weeks. Camp will be closed on July 5 in celebration of Independence Day.
---
Do I need to register for all seven weeks?
No. You may choose to register for the weeks that best suit your family's schedule, but you must register for at least three weeks.
---
What if the week I want to register for is sold out?
Families who want to register for a sold out week will be added to a waitlist.
---
When are my child's medical forms due?
After registration closes, you will receive an invitation to fill out your child's profile via CampDocs. All forms must be submitted by June 1.
---
What is your refund policy?
We do not offer refunds for camp registration fees.
---
Are snacks and lunch provided by Camp Central?
Campers will volunteer for a week to bring in a healthy snack. When selecting a snack, please note our allergy policy. If you are unsure of a snack being safe for your child's bunk, please check with your counselors. Full day campers are responsible for bringing their own non-refrigerated lunch.
---
What does my camper need to wear and bring?
Campers should arrive wearing sunscreen, a swimsuit, and water shoes. Flip flops and backless shoes are not allowed. Please send a hat, towel, sunscreen, water bottle, and a change of clothing each day to change into after water play.
Additionally, each camper needs to have a change of clothing kept at camp as a backup. Please provide one spare of the following items that will be stored in your child's cubby: shirt, shorts, socks, shoes, diapers/underwear, and a plastic bag for wet clothes. Please make sure that all clothing items are clearly labeled.
---
When should my camper wear his or her camp shirt?
Campers should wear their camp shirts on the first day of camp and every Friday.
---
What will camp look like this summer?
We know many of you have questions about exactly what camp will look like and the answer is, we don't know. What we do know is that we will continue our best practices around safety and health that we have in place for the Nursery School and we will continually communicate with you as more information becomes available. We also know that camp will be full of fun, play, and learning together with wonderful counselors and friends.
---
Will there be swim?
We will not have swim this summer, as pools are currently closed and we do not believe that we will be able to have a swim program that meets all of our safety standards. We hope to bring back swim in summer 2022.
---
How do I contact Camp Central?
---
How do I contact my camper's counselors?
Many parents have daily contact with their children's counselors at arrival or dismissal and have the opportunity to ask brief questions or discuss their child's experience. However, for a longer conversation or questions that should not be discussed in front of children, and for those parents who do not come to camp with their children on a regular basis, it is best to contact counselors via email. Each bunk has its own email address that is [email protected] For example, the email address for the Sunflowers Bunk is [email protected]
---
Can I celebrate my child's birthday at camp?
We love celebrating birthdays at camp! Check with your counselors to arrange a convenient time to join us virtually. Birthday parties generally last 20 to 30 minutes, and we ask that you keep it simple: bring your family, a candle and a small birthday treat for everyone in the class (small cupcakes, cookies, muffins, fruit, or ice cream cups). Please do not bring decorations or party hats or noisemakers. We will provide the plates, cups, napkins, and drinks. Please check with your counselors to ensure that snacks brought into your bunk are safe for all campers.
---
Is Camp Central a nut-free camp?
We are a peanut and tree nut sensitive camp. Please do not send any foods to camp that contain peanuts or tree nuts, including, but not limited to: peanuts, tree nuts, peanut butter, baked goods containing peanuts or tree nuts, granola bars, and foods containing nut sauces or flavoring. Please note that because our building is a multi-use facility, the camp cannot guarantee to parents or guardians of campers with peanut or tree nut allergies that such campers will not come into contact with peanuts or tree nut products while at camp.
---
---
Central Tots Summer 2021
This summer we will be offering a variety of classes with limited capacity on our private outdoor terrace. We will offer classes for babies, crawlers, and walkers with their grown-ups. Classes will run from the week of June 28 – the week of August 2.
Please note: All Summer with Central Tots classes will be held entirely outdoors. In case of inclement weather, class will be cancelled and rescheduled for the week of August 9. COVID protocols, will be followed and all adults are required to wear a mask at all times. Central Synagogue strongly prefers that the adult accompanying each child be vaccinated against COVID-19.
To ensure that as many families as possible are able to register, at this time we ask that you only register for one class.
---
Music and Splash I (Tuesdays) SOLD OUT
Tuesdays, June 29–August 3, 2021, 10:15–11:00 am
Recommended for crawlers, beginner-walkers, and their grown-ups.
Join Central Tots for a summer of fun on our private outdoor terrace! Class will include music with our beloved guitar-playing specialists followed by water-play and fun.
---
Music and Splash II SOLD OUT
Session 1: Wednesdays, June 30–August 4, 2021, 10:15–11:00 am (SOLD OUT)
Session 2: Thursdays, July 1–August 5, 2021, 10:15–11:00 am (SOLD OUT)
Recommended for children 12-24 months who can walk and their grown-ups.
Join Central Tots for a summer of fun on our private outdoor terrace! Class will include music with our beloved guitar-playing specialists followed by water-play and fun.
---
Our People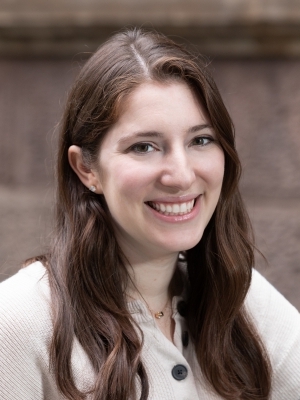 Jordana Kristel
Director of Camp Central & Nursery School Teacher
.(JavaScript must be enabled to view this email address)
(212) 838-5122 x4014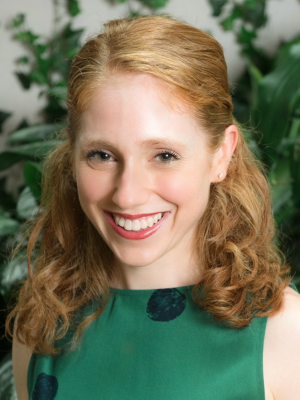 Shira Kobren Wasserman
Manager of Family Engagement Music & Central Tots
.(JavaScript must be enabled to view this email address)
(212) 838-5122 x3041