CORE Groups
CORE Groups . . . Find Your People
Looking to meet other members who share your interests, passions, and life experiences? Want to build deeper relationships with individual members of Central's large and diverse congregation? Let us help you find your CORE Group. In these member-led groups, participants come together on a regular basis for shared learning, experiences, and conversation. Groups may be organized by demographic, topic, or interest area.
For a complete list of open groups, visit our CORE Groups Finder.
---
New CORE Groups
Reproductive Rights
Following the Supreme Court's decision to overturn Roe v. Wade, we have created this CORE group to provide a safe space to discuss our feelings, share resources for learning and action, find strength in our stories, and gain wisdom from our tradition. We will have discussions, speakers, time for Jewish teachings, and opportunities to combine our voices.
Voting Rights
Do you want to ensure all Americans have their voices heard? Connect, discuss, and advocate with the Central Voting Rights CORE group.
---
Our People
Nicole Auerbach
Rabbi, Director of Congregational Engagement
.(JavaScript must be enabled to view this email address)
(212) 838-5122 x4042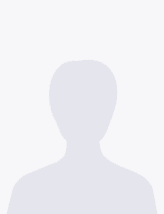 Rachel Kaplan
Program Manager for Adult Education and Relational Programs
.(JavaScript must be enabled to view this email address)
(212) 838-5122 x4007
LOOKING TO START A GROUP?
---